My last Texas autumn. My last Texas Halloween. My last Texas Thanksgiving. I look at everything as my last Texas "fill in the blank" now. I've given myself permission to grieve for what I will be losing. It doesn't mean I don't want to move, it doesn't mean I'm second guessing myself. It just means that after 23 years here, I need a moment to grieve.
Even if you aren't from Texas, I am sure you are familiar with the pride that comes from being associated with this big, beautiful Lone Star State. If you aren't from Texas, you have probably been annoyed by this pride once or twice in your life. We Texans love that.
I love to watch MotoGP racing. It's an international sport. One of my most favorite things about watching the race is the announcers announce that Rossi is Italian, Hayden is American and Colin Edwards is Texan. Oh yeah.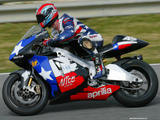 The Texas Tornado - Colin Edwards
As I wait for my husband to tell his sister that he is moving, I am adding to draft posts, so many of these are over the course of several days and weeks. This is my excuse for their lack of continuity.
So this morning on my way to work, I was mentally listing a few things I will miss.
I will miss you Java Java.
I will miss you House of Pies.
I will miss you Mucky Duck.
I will miss you Courthouse Square.
I will miss you Houston skyline, you are so beautiful to me.
Houston View from Houston House
When I come around that last corner heading south on Hwy 59, I feel excitement right before the skyline spreads out in front of me in all its glory. I really can't get a picture of that sight, I am always driving and the corner is off camber. I love that sight, but I don't want it to be the last one I ever see.
I cannot actually list the people I will miss yet. That is too difficult. Several times, seemingly out of nowhere, I get a sharp stabbing pain over a person I will miss. Different people at different times. Perhaps I will write about that later, or maybe I will not be able to write about it. We will see.